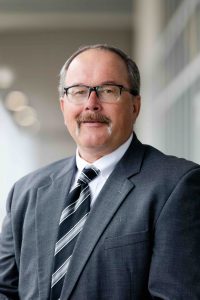 Mr. Joseph Racz graduated first in his class at Admiral Perry Vocational Technical School. His accomplishments early in his training and education afforded him opportunities within the industry through several apprenticeships where he went on to compete in local and national industry competitions. After joining the carpenter's union, Joe gained working experience from several contractors early on in his career, serving as a foreman and eventually as a superintendent.  
As a senior-level member of the Carl Walker Construction management team, Joe joined the company in 1999 as a superintendent. One of his first projects with Carl Walker Construction was a high-profile, new build parking garage at the Indiana University of PA. This project set the tone for the rest of his tenure, as Joe has been involved in the majority of Carl Walker Construction's large-scale projects since, including the $40M Sands Bethlehem Casino garage project. During his career evolution to senior superintendent, Joe has worked on projects in over five different states, nearly a dozen new build projects, and several high-profile restoration projects.  
Joe attributes his love of the industry to his family's legacy – in particular, his father, who was also a carpenter and superintendent. Joe is a Pittsburgh area native, residing in Cambria County.